welcome to lorem (ipsum)!
Ipsum. A mega-city that is located beachside, with mountains and a river surrounding its expansive homes and towering buildings. The city is beyond beautiful... yet none of the residents have any idea how they arrived, and have yet to leave, because Ipsum is a city you can never leave -- not by choice. People appear here without any knowledge where they are, no one knows what country or world they are even in. Yet, the city still provides for her people. Jobs, homes, goods are all readily available, and there is a place for everyone, be it the good or bad — Ipsum shall provide.
Please make yourself at home… you will not be returning to yours any time soon.
We are an Intermediate to Advanced RP Forum that offers a sandbox world for our members to play in with plot driven events! Please read all the rules before joining, and please be sure to register your OOC account first, with your name, then please register your character account in PROPER CAPITALISATION after you make a reserve. Please ensure you have registered with the proper naming convinctions of your character's country. We have no word count, we are rated L3|S3|V3, and are pleased to have you join us.
CURRENT EVENT: FESTIVAL OF FLOWERS
AUGUST 5: With the new CREDITS STORE now in use, all active accounts will be receiving 500 credits as a gift to get everyone started!
AUGUST 1: SPOTLIGHT NOMINATIONS are up! Nominate before the 7th!
JULY 24: ACTIVITY CHECK IS UP! Thank you for checking in guys! There's also been an update to how we handle MEMBER CLAIMS.
JULY 19: RULES UPDATE: We will now allow Silent Protags on a case by case basis. Please use the inquiry forum if you wish to apply for one of these.
JULY 14: RULES UPDATE: You must have a reservation. If you have not had a reservation in 10 days, your app will be dropped. If you have not had a reservation for a month, character account will be dropped, even if you have asked to hold the character in a recent Activity Check.
JULY 6: TAG BOX CHANGES We have some updates to our tag box, read about it here
9nadir 17denizen 21syzygy 17xephyr 7zenith 5nether
breaking and entering
, integra & alucard
Nether
Hellsing
568
♂
Unemployed
0
19
as played by Roswell
Player Pronouns Any
Player Age ∞
awards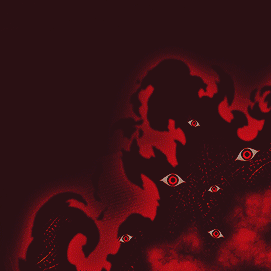 Don't you ever tame your demons
but always keep 'em on a leash
Learning of her presence in the city came as more of a surprise than what role she had fallen into. It was natural, for her to assume a leadership position - she had known little else in her life. It worked out well for him, too, making it all the easier to learn where she was living. Once he knew the general area, it was no challenge at all to track her down. Nothing in the city would ever compare to the Hellsing manor, no matter how nice it was, but he had expected her to be living in the more affluent section of the city, not the unassuming southern sector. It was just so...absurd, the idea of Integra occupying one of the inexpensive homes, a yard - it was a hilarious mental image, to be honest. It amounted to a suburb, complete with children left to run amok; it baffled him, why she would choose such a place to stay.

Well, at least it didn't come with the security one might have found in something like a gated community. It would have been one more obstacle he didn't care to deal with, no matter how simple it would have been to slip past.

Just as simple as dissolving himself into a fine mist to seep in through her window under the cover of night, and pulling himself back together inside. She looked just as he remembered, but how long had she been in the city? Long enough to make a name for herself, yes, but that was an easy feat for one such as his master when she put her mind to it.

He stood, watching from the foot of her bed as she slept and wondering if she was still sharp enough to realize she was no longer alone.
Denizen
hellsing ultimate
22
♀
denizen leadership
565
12
as played by Hippo
if the heaven's ever did speak, she's the last true mouthpiece
Player Pronouns she/her
Player Age 29
awards
Integra probably would not have been surprised if she'd learned of Alucard's surprise at the part of town she'd chosen to set up residence in. After all, even she'd been a bit surprised that the nicer section of town hadn't appealed to her more. In all, it was more her issue with settling in here at all. She'd taken up residence as a leader when she found out they had no other leader's representing her group. The powerful had people looking out for them, but the ones that only had a little more training than the average human being, they were left rudderless. She could not in good conscience let that continue. She taken a home because she would not sleep on the street like some common dog.
But taking up an affluent home was accepting that she might never go back to London, that she'd left it to its destruction.......that she could not do.
She'd been in the city around three months and had gotten into Parliament almost immediately. Her interviewer had actually suggested it. It was a placeholder until she could get back to her own home, but at least she could do some good here. Still, her mind had been racing and she had never been a heavy sleeper anyway. Since coming here she was unbelievably easy to wake so the presence of
someone
in her home, it was noticed immediately. Her hand almost,
almost
went for the gun she kept tucked under her mattress but about halfway through the movement she recognized the presence.
Rolling from her stomach to her back she sat up, managing to somehow look in charge and professional even in the pair of pajama pants and long sleeved button up pajama shirt.
"Alucard, slipping in through my window even here I see."
There was an affection in the amusement of her tone that while no one else might notice it, she knew her vampire servant would. Their relationship was strange, but it was their own.
Alucard
If this is crappy I'm so sorry <.<
Nether
Hellsing
568
♂
Unemployed
0
19
as played by Roswell
Player Pronouns Any
Player Age ∞
awards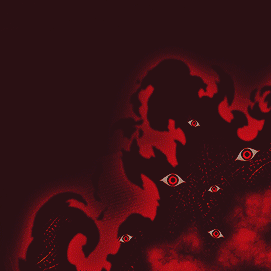 Don't you ever tame your demons
but always keep 'em on a leash
It seemed he would not be disappointed, it did not take her long at all to wake and part of him was only slightly surprised he didn't find himself at the wrong end of a pistol. She hadn't forgotten him, then.

A low chuckle came at her greeting, "It looks like my master, speaks like my master, but the Integra I know would hardly be caught dead in a suburb of all places." His smirk grew with each word, amusement clear in his voice, "Tell me, do you tend to your own lawn? Your own housework? Will you put me to work chasing neighborhood children from your property?" A job he might refuse if the mental image of himself, in the shape of an enormous hellhound, running human children from his master's land wasn't so hilarious.

Sarcasm and irresistible teasing aside, it was very good to see her again. He'd almost started to believe he would truly be alone for the rest of his many, many, days when he'd finally learned she was in the city. Now, reunited, it felt as if he'd reclaimed a missing piece of himself.

There was still one missing; he still could not sense his little Draculina within the city and would not be whole until she, too, joined them or they found their way back to her. Walter, on the other hand, could rot for what he'd done.
Denizen
hellsing ultimate
22
♀
denizen leadership
565
12
as played by Hippo
if the heaven's ever did speak, she's the last true mouthpiece
Player Pronouns she/her
Player Age 29
awards
Alucard
If it had been anyone else in her apartment, someone who was actually trying to break in, then they would have been injured. After all, Integra had been shooting for a very long time and had gotten quite accurate with a pistol. Of course, Seras was better, but only because she was a vampire. However, Alucard had been sneaking into her room for as long as she could remember. His presence was familiar to her, and easily recognized with a little effort.
She scoffed slightly at his banter, at the truth of them. A low chuckle rumbled past her lips.
"Settling into an actual home here was disagreeable. It would mean accepting that we can never go back to London. I left it in turmoil, I will not accept that I am stranded here. This place needed leadership in the meantime."
She might have chastised the vampire for questioning her, but she was so relieved to see him, and it was late. She could save that particular statement for if he deemed to do so again.
Still, while she might pretend she was angry with him for daring to speak out on something she had chosen, she had always allowed him the freedom to give her advice. He knew his place, and as long as that was the case, she refused to be a slave driver like her past family had been to him. He deserved better than that. He might be a monster, but on some level everyone in the Hellsing Organization was.
"I am far too busy with leadership work to tend to my own housework, and you have more important things to be doing. I can easily pay a housekeeper."
She laughed at the mental image of Alucard chasing children from her yard as well. She had been raised with a hellhound for a "pet" and thus was no scared of his form any more than any other child would be terrified of a scary childhood doll. Other children though, those accustomed to fancy lap dogs, would probably be frightened of Alucard's hellhound form.
Nether
Hellsing
568
♂
Unemployed
0
19
as played by Roswell
Player Pronouns Any
Player Age ∞
awards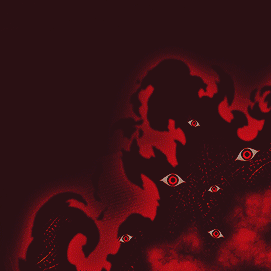 Don't you ever tame your demons
but always keep 'em on a leash
Disagreeable. Right. He wasn't ready to resign himself to being stuck in the city himself. London was in shambles, there had been a war going on, more or less. But, she'd chosen a position that was highly public, with a great deal of responsibility attached and he wondered if there wasn't some small part of her that planned for a more permanent life within the city if they could not return home. "And what if we are stranded, what will you do?" Give up the hovel and purchase a more fitting home? He assumed she would keep her government position - she was a natural leader, after all. He could hardly see her doing anything else. Alucard, for all his efforts, had not yet found a way to leave. It was enough to sow a seed of doubt in him, doubt that he would ever see his own world again.

The truth of it was, if they had been abducted from the middle of a battle, he held little hope for the fate of London. Seras could do some damage on her own, that was true enough, but even she could not hold off an entire army alone, could she? Maybe there was nothing for them to return to, anyway. He could only wait, and check every day to see if he could sense his Draculina had arrived.

He drifted, letting his attention roam the room, "It can't be half as exciting, helping to lead a city like this, as it was to run Hellsing." Ipsum was, thus far, rather dull. Save for that strange man and his ghouls. That had been the most interesting night he'd had so far.
Denizen
hellsing ultimate
22
♀
denizen leadership
565
12
as played by Hippo
if the heaven's ever did speak, she's the last true mouthpiece
Player Pronouns she/her
Player Age 29
awards
Alucard
As much as Integra didn't like to think about being
stuck
here in Ipsum she had. She had to, it was in her nature to look at all angles and consider all possibilities. You had to to be a good leader. It was why she'd taken the Parliament position in the first place. She would not stay in this shabby little house forever, no she would move closer to her job if they were indeed stuck here. She wasn't even going to use Alucard's not being registered as an excuse, she knew the vampire was more than capable of sneaking in and out of the main districts without being noticed.
"I'm giving us six months to figure out how to get home. If we have not done so by then, then I will consider more permanent residence in the Officia District."
Her voice was regal, making it obvious she'd considered this long and thought on it. She always had a plan, always knew what she was doing. She didn't just do things without thinking them through. Without considering the consequences and subsequent actions due to such things. She'd thought of what would become of London without them and that was the main reason she was refusing to believe they couldn't get back. The idea of her home destroyed because some fate had willed them here. She didn't believe that God could be so cruel. No there had to be more to this.
"Of course not,"
she said with a soft smirk,
"But the people here need structure or they will likely riot. They need guidance, they are confused, disordered. I can at least help with that, if I'm not given the ability to return to the world that really needs us."
She pulled a cigar from her nightstand, lighting it and inhaling, pushing her glasses back onto her face.
"What about you Alucard? What have you been doing since your arrival?"
She was very curious to see what the vampire had done with his freedom. She didn't bother to tell him she wanted the truth, he would not lie to her. And in the small chance that he did, well, she would probably know.
1 User(s) are reading this topic (1 Guests and 0 Anonymous Users)
0 Members: